The reason I'm posting this ad is to illustrate how easy it is to be fooled by things we see on the internet. I had planned on posting this picture of the owl because well quite frankly it's beautiful. However there was no link or credit associated with it and I will not post anything without proper credit and so began my journey in finding the original photographer which lead me to Etsy and the maker of the stuffed owl. I must say she is a remarkable artist! She herself never intended for her pictures to go out and be displayed as real owl photos, that was done by someone unknown. And so I'm here to give you the

true

story of the owl...yes it is fake. It's a beautifully crafted stuffed owl that was never intended to fool anyone until an unknown person took the artist's pictures and dishonestly

distributed them on the internet without giving her any credit and in a small way I hope this will make up for that.
So a word to the wise

, not everything we see is exactly what we think we are seeing! Peace
Needle felted barn owl
This is made to order item.
The owl is about 15 cm tall and 20 cm long
Needle felted of fine wool. Her paws are made of wire and poseable
I can make any kind of bird, just convo me and we will work on it)
etsy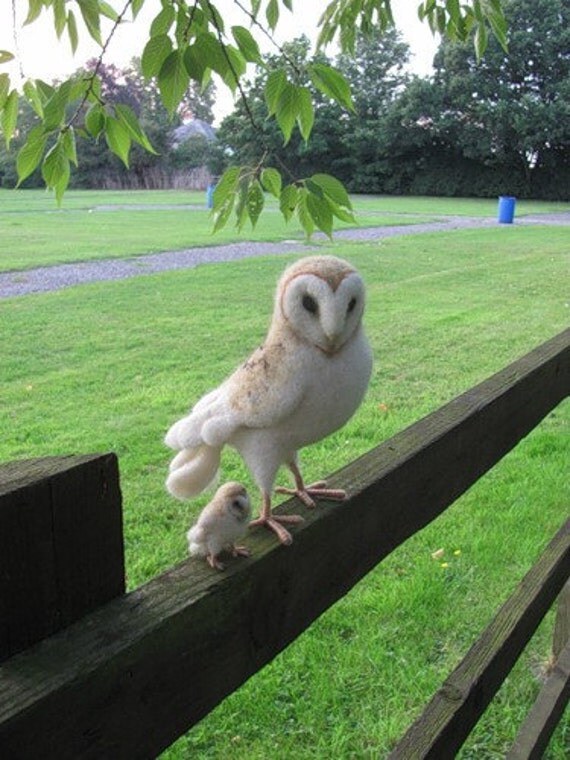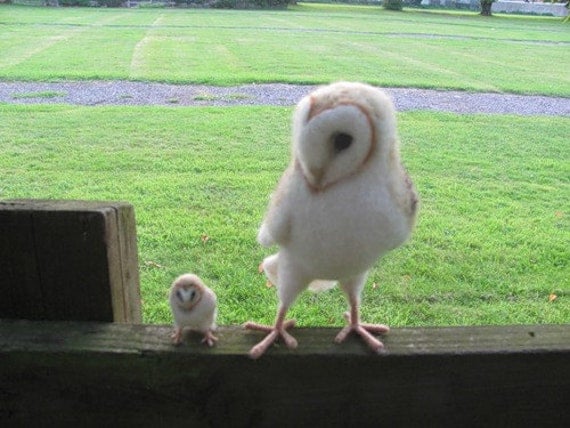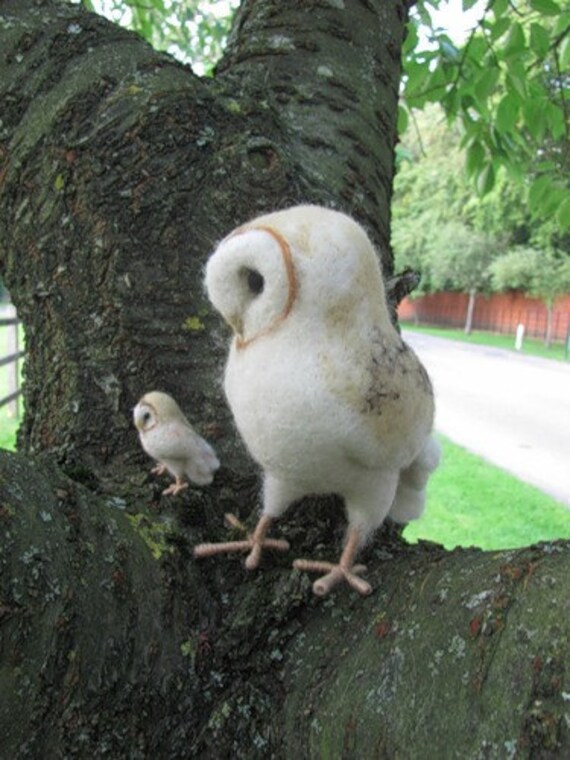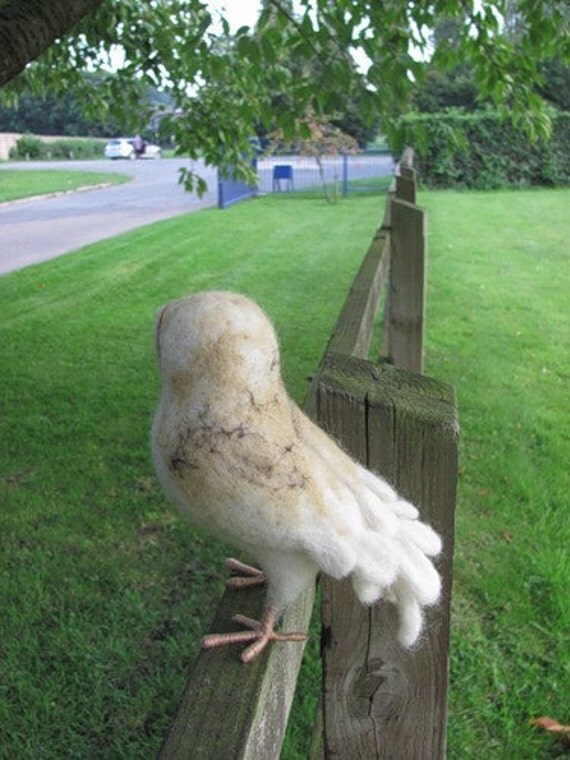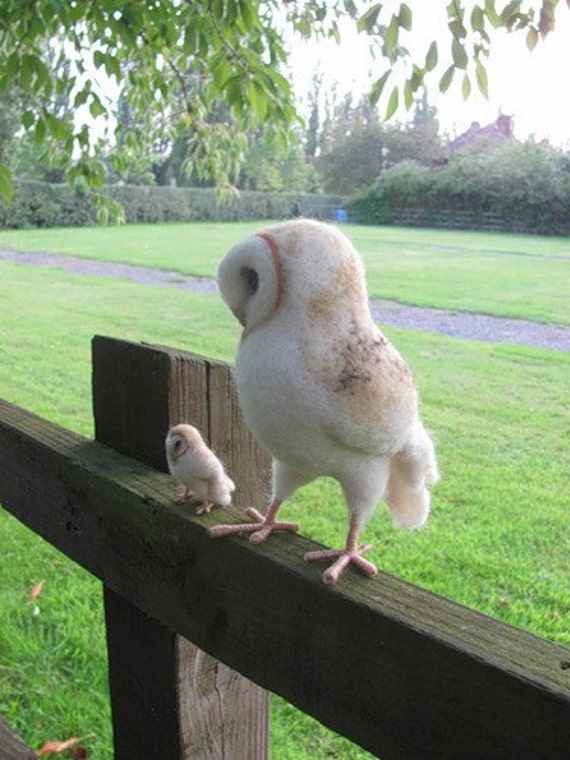 Source:
etsy

Blog Bookmark Gadgets